KITESCHOOL AND WINGSCHOOL MF KITE, HYÈRES - KITESURF & WINGFOIL SHOP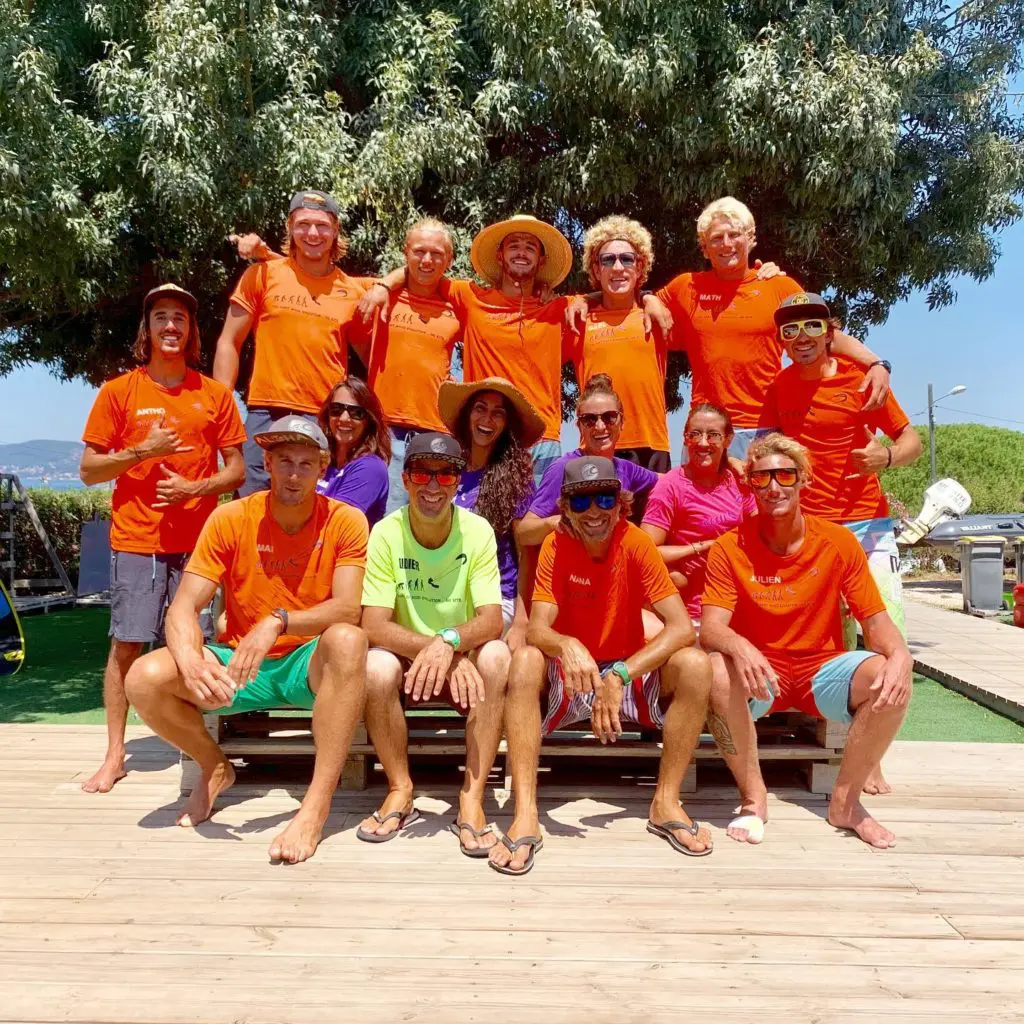 The kiteschool MF Kite, located in Hyères, South of France, provides kitesurf lessons since 2000.
We exclusively work in the Bay of l'Almanarre to enjoy the best wind conditions all year long.
In order to improve the safety and the quality of the teaching we work with the best kite equipment of the year.
Our lessons are held from boats which offers several advantages :
– Security : lessons are given off-shore allowing to focus on the technical aspect of the activity (no inconvenience due to other participants or to the proximity of the beach)
– Comfort : no need to walk back to the start after each try.
Our school offers kitesurf and wingfoil lessons and pack of lessons for beginners, advanced lessons, private lessons, off-shore lifts, foiling, freestyle, strapless and juniors lessons, downwinds to Porquerolles, team buildings… You are welcome in our school to discover our many different options !
KITESCHOOL SERVICES  –
 WINGFOIL SCHOOL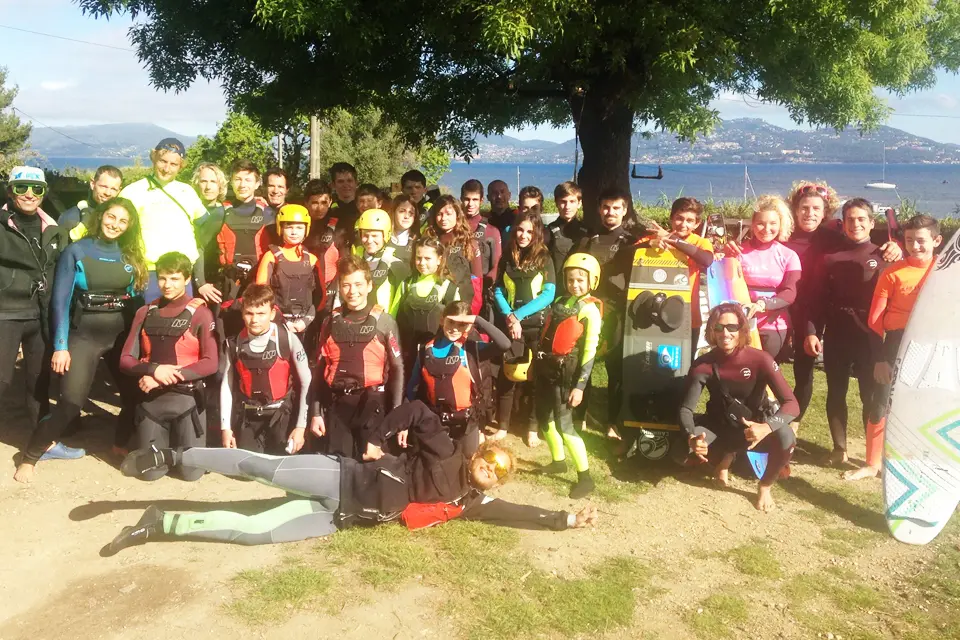 A KITESCHOOL FOR ALL
From initiation to autonomy
Foiling, freestyle, and strapless lessons
Junior lessons from 8 years old !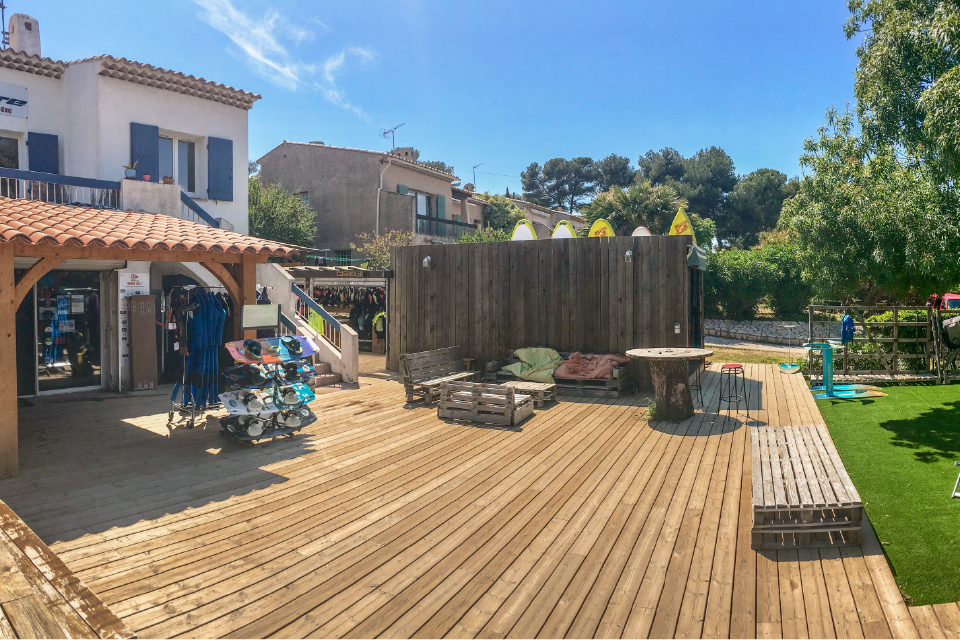 A UNIQUE STRUCTURE

Changing rooms with hot showers
A chill space facing the sea
Shop : advices and tests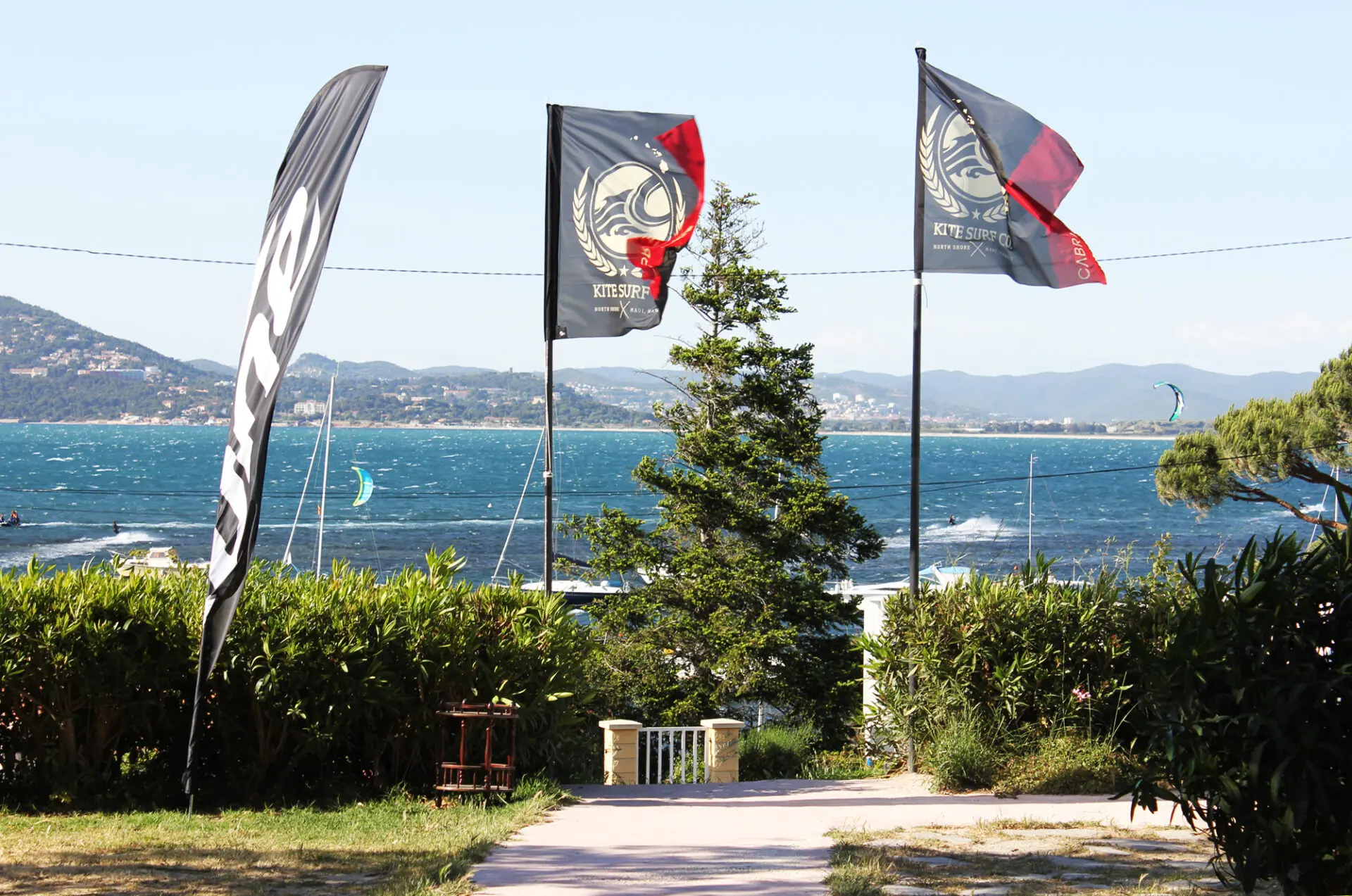 AN AMAZING SPOT
The spot of l'Almanarre is known worldwide
+ 250 days of wind / year
The school is located right on the spot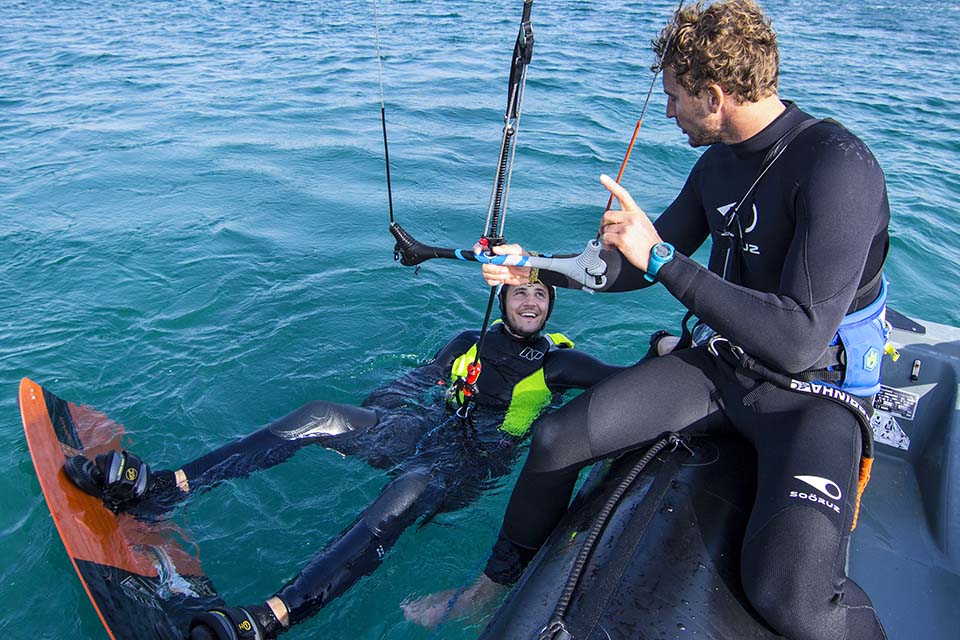 100% PEDAGOGIC LESSONS
Every participant has its own equipment
Level groups
Lessons from boats : time saving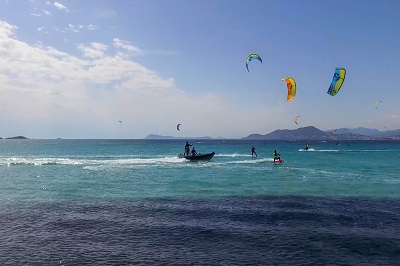 SAFE LESSONS
Lessons from boats, off-shore
Link with other boats and the school with radios
Assistance, advices and safety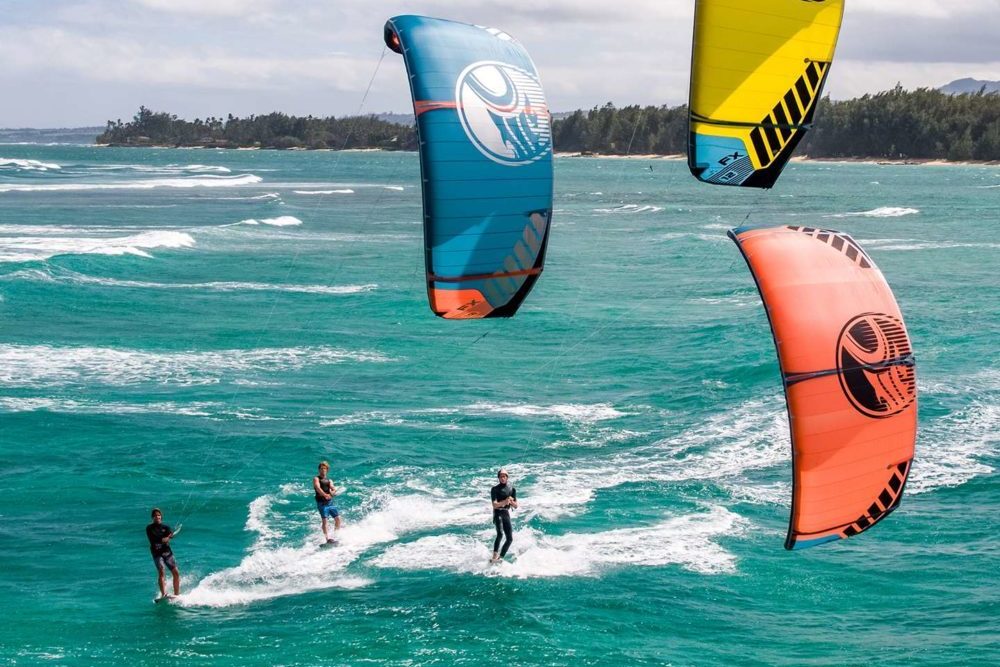 KITERS SERVICES & AUTONOMOUS WINGERS
Kitesurf downwinds to the islands
Gear rental
Coachings abroad
L'EQUIPE MF KITE
ECOLE DE KITESURF
THE ALMANARRE BAY
A kite spot worldwide known


MF Kite, the kiteschool, evolves in the Almanarre Bay in Hyères, the South of France, a reference spot for nautic activities in France and Europe. The Almanarre Bay is worldwide known for its steady wind conditions and, of course, its sun ! We exclusively work here, to make the most out of the wind conditions all year long !
The Almanarre Bay, is known worldwide by sail, funboard, kitesurf fans and now wingfoil. The 4km-long-bay is the ideal place to evolve and learn kitesurf and wingfoil safely. A large amount of events take place every year thanks to the good weather forecasts and the geographic dispositions : pre-selections for the Olympic Games, Sailing Tour de France, November in Hyeres, Almanarre Grand Prix (Windsurf World Championship), France Kitesurf Championship, Kite Show Pro, Funboard and Kitesurf International Exposition…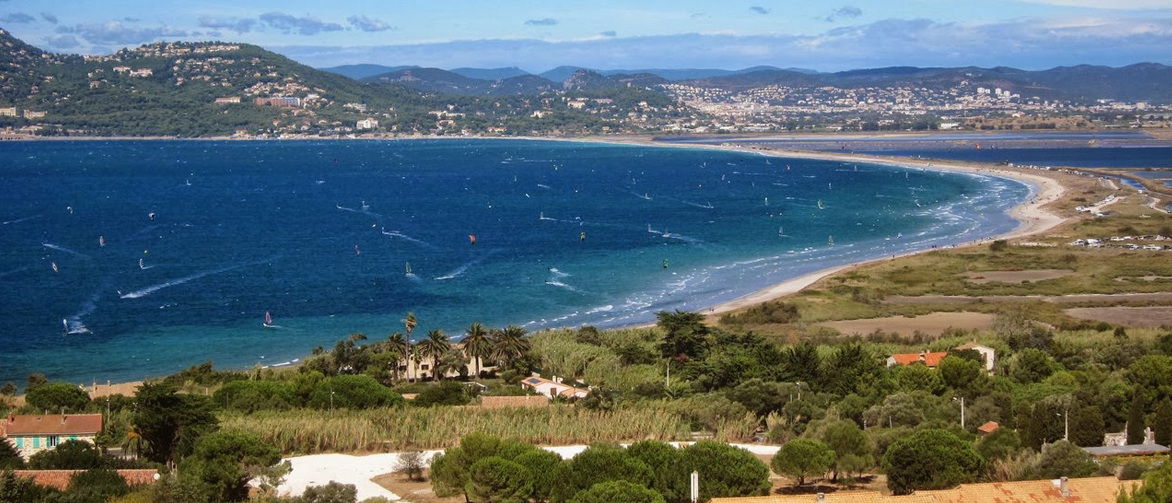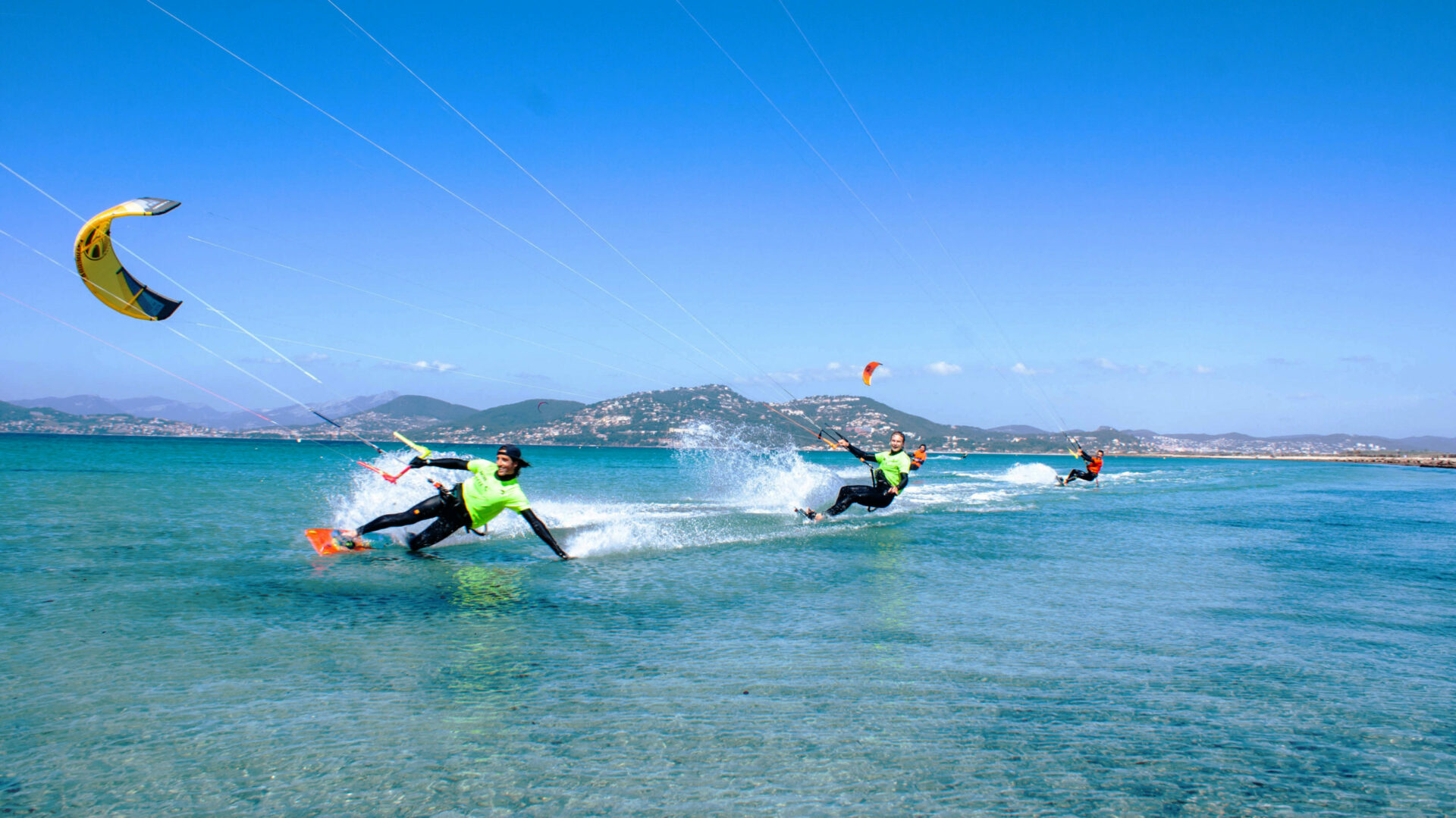 In the Almanarre Bay the wind stats are amazing and the spot is one of the most beautiful of the Mediterranean cost. The islands of Hyeres, Porquerolles, Port Cros make it one of the key spot. The tombolos which link the mainland to Giens peninsula are surrounded by beautiful beaches. No matter what is the wind direction, you will find a kitesurf spot where the waterstarts are safe and easy.
Weather forecasts
Almanarre Bay, South of France